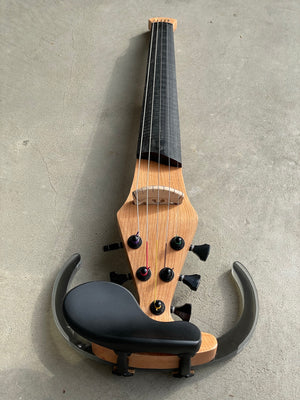 5 String Dragonfly Fretted - Barbera Pickup
Sale price Price $1,950.00 Regular price $2,100.00
The Dragonfly is our most popular model, engineered for weight, balance, and tone. This is a lightweight instrument with a specially made pickup for an incredibly warm and full amplified sound.
This Dragonfly comes with a Barbera pickup, and Hipshot tuners, giving you an incredible punchy warm tone and superior balance.  This also comes with our wooden fret system, and these frets have been set up to be ultra low for a "barely-there" feel with solid intonation.  These low profile frets make playing a breeze!   


This instrument has a composite fingerboard for extra durability, and a Cherry wood body.